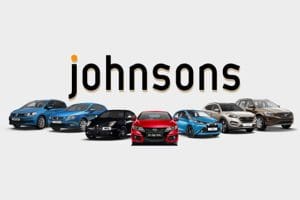 The Wilkes Corporate team, led by Gareth O'Hara have advised long-standing Automotive client Johnsons Cars on its recent acquisition of four Volkswagen dealerships.
This recent acquisition will see Johnsons take over showrooms in Warrington, Liverpool, Stafford and Stoke which will increase Johnsons VW portfolio to nine dealerships across the UK taking them up to 46 dealerships in total.
Johnsons already has Volkswagen outlets at Birmingham and was selected by the brand in 2017 to run its first pilot 'store' at the Bullring shopping centre, a deal which was also advised on by the Wilkes Corporate Team.
Gareth O'Hara, Managing Partner and Head of the Corporate Team at Wilkes said: "As ever it's great to be working with the team at Johnsons Cars on their most recent acquisition. It's exciting to be involved with the business and we are delighted to be a part of their continued growth. At Wilkes we are all about long-standing client relationships and we look forward to working with Johnsons again on future acquisitions".
Mike Berwick, Operations Director at Johnsons Cars commented: "We greatly appreciate the relationship we have with Gareth and the rest of the team at Wilkes. Their understanding of our business, and the retail car business generally, makes what can often be a time consuming and challenging process more straight forward. Wilkes are very used to our approach and method of doing deals."
This is the latest in a growing line of M&A work for The Wilkes Partnership, following the completion of deals across a range of sectors including Automotive, IT Software, FMCG, Events and Health & Social Care.
Gareth was supported on the transaction by Mark Hodgson (Real Estate), Mike Linford (Corporate) & Lisa Moore (Employment).
For help and advice relating to your business get in touch with Gareth O'Hara on 0121 710 5904 or via email at [email protected].