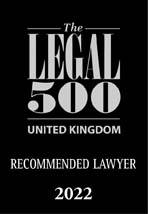 Philip Harrison joined Wilkes in September 2019 as a Consultant in the Private Client Team. A solicitor of over thirty years' experience and well-known in the West Midlands and beyond, he works out of both the City and Solihull offices.
Philip advises business owners and high net worth individuals on estate planning, involving the protection of family wealth as well as inheritance tax mitigation.  He helps his clients to devise a comprehensive estate planning strategy with the aim of taking maximum advantage of available tax reliefs, especially for business or agricultural assets.  He also manages the implementation of his clients' estate planning strategies, which might involve direct gifts to children or grandchildren or the creation of family trusts or family investment companies.  The strategies invariably also involve making sophisticated and tax-efficient wills.  Estate planning has become much more complex in recent years due to tax changes and also due to the increased frequency of successive marriages and families.
In addition Philip advises on other forms of personal tax planning, especially for sales of unquoted businesses.  He believes that it is essential to take a holistic view of his clients' affairs and has seen many examples of situations where, for example, emphasis on pre-sale capital gains tax planning has been at the cost of longer-term inheritance tax problems.
Increasingly Philip's clients are internationally mobile.  He advises individuals who are planning to emigrate from, or move to, the UK.  He also advises "non-doms" (UK residents who originate from other countries) and non-residents who own assets here.
Many of Philip's clients have been with him for numerous years.  He takes great pleasure in being a 'trusted adviser' and helping them and their families through the many different stages of their business and personal lives.