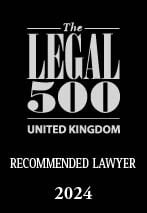 Having joined Wilkes in 2019 from Coley & Tilley, Chris is a Partner in our Family Law Team.
Chris has specialised in Family Law for in excess of 20 years advising clients in particular on the financial consequences of the breakdown of their relationships and the future arrangements for their children's care.
Chris also helps those contemplating cohabitation, civil partnership or marriage, advising in connection with cohabitation, pre and post nuptial agreements.