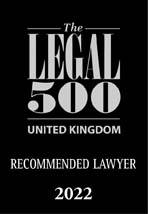 Ann-Marie has over 20 years' experience in dealing with a wide range of Private Client and specialises in both Notary and Court of Protection matters.
Ann-Marie has extensive experience of acting on behalf of incapacitated clients as a professional deputy and has served on the deputyship panel of the Office of the Public Guardian.
In 2018 Ann-Marie also qualified as a full member of STEP, which is regarded as the industry gold standard for leading private client lawyers.
Her clients include those wishing to put in place Wills, Lasting Powers of Attorney, Trusts and deputyships.
As a professional deputy she also manages the property and financial affairs of incapacitated clients. These include those with limited assets to large multi-million pound estates.
Ann-Marie and her team are also specialists in acting as deputies for large personal injury/ medical negligence compensated clients.
She has also recently been appointed as a health and welfare deputy which allows her to assist incapacitated individuals on their medical and care decisions.
Ann-Marie also advises on all aspects of mental capacity law and the recent deprivation of liberty safe guards.