Andrew joined Wilkes in 1993 and during his time here, has built the Trusts department from one having just three fee earners and six trusts to one with over 300 trusts under active administration and many hundreds that will come into being or will be due to receive assets upon the death of the clients who created them for the benefit of their families and other chosen beneficiaries.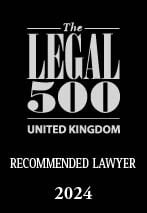 He continues to act as lead advisor and trustee on many of these and has acted in connection with many of those trusts since their creation. During his time at the firm Andrew has often acted for several generations of the same family and is therefore able to offer a holistic approach to family succession matters for the individuals concerned.
Many of the trusts are of course established for Inheritance Tax related reasons and successive generations are now seeing the fruits of those savings emanating from planning put in place often many years ago which remains good planning notwithstanding numerous changes within the tax legislation which Andrew and the team pride themselves on keeping abreast of.
Andrew has also recently acted on the estates of previous tax planning clients where the aggregate value of their estates amounted to in excess of £40m, which included foreign assets, lifetime gifts of several millions and trusts aggregating with the estate of the survivor of the couple.