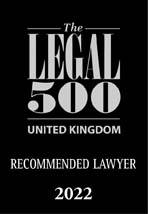 Andrew Garland is a Partner in the Business Recovery & Turnaround Team at Wilkes. Andrew is well recognised and respected for defending directors who are subject to disqualification proceedings.
Upon qualification he worked extensively with Abbas Mithani, the author of the leading textbook in this area. He subsequently advised the Secretary of state and now acts for directors with a particular emphasis on finding the most efficient and cost-effective solution in respect of directors disqualification issues facing them.
Andrew regularly acts for office holders and directors in relation to the pursuit and defence of significant antecedent transactions and misfeasance claims with a recent emphasis on high-value tax avoidance cases, several of which have included numerous seven figure claims over the last 12 months.
By way of example one case involved claims in respect of transactions covering an EFRBS ( Employer-Financed Retirement Benefits Scheme), Film Scheme, E-Securities Scheme, Gold bullion scheme, spread bet, call option, unlawful dividends, and disposal of assets against directors with a total claim value of in excess of £6m.