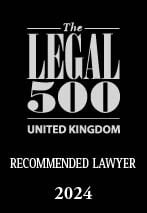 Simon is a Partner in the firms Commercial Dispute Resolution team, who has in excess of 20 years of experience helping clients to resolve and prevent a wide range of business and contract disputes. 
His approach is to identify his clients' objectives at an early stage, and give straight-forward, plain English advice on how to achieve them. A tenacious litigator when need be, but with extensive experience of alternative dispute resolution options such as mediation, adjudication and arbitration when appropriate.
Simon also guides clients through a diverse range of disputes such as the sale of goods, supply chain issues, services contracts and disputed contract terms across a wide variety of sectors such as IT, automotive, wholesale and retail.  Simon also regularly advises the firms construction clients which include some of the UK's largest distributors of building materials.