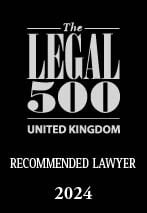 Having qualified in 1991, John has almost 30 years' experience of the Business Recovery & Turnaround market. John specialises in advising and finding solutions for SME clients who are confronted with insolvency related problems, either because they themselves are in financial difficulties or because their clients/customers are in financial difficulties 
Throughout his career John has focused on advising insolvency officeholders and directors in relation to the pursuit and defence of substantial reviewable transactions and misfeasance claims.
John also regularly advises shareholders, lenders, financial organisations, creditors, buyers & other stakeholders, in connection with all aspects of personal & corporate insolvencies and restructuring.
Alongside he also regularly advises clients on both contentious (litigation claims) and non-contentious/transactional based matters (including property & business and asset disposals).
John's experience of complex insolvency related problems allows him to offer solution-minded and tailored advice to businesses of all sizes and across all industry sectors.